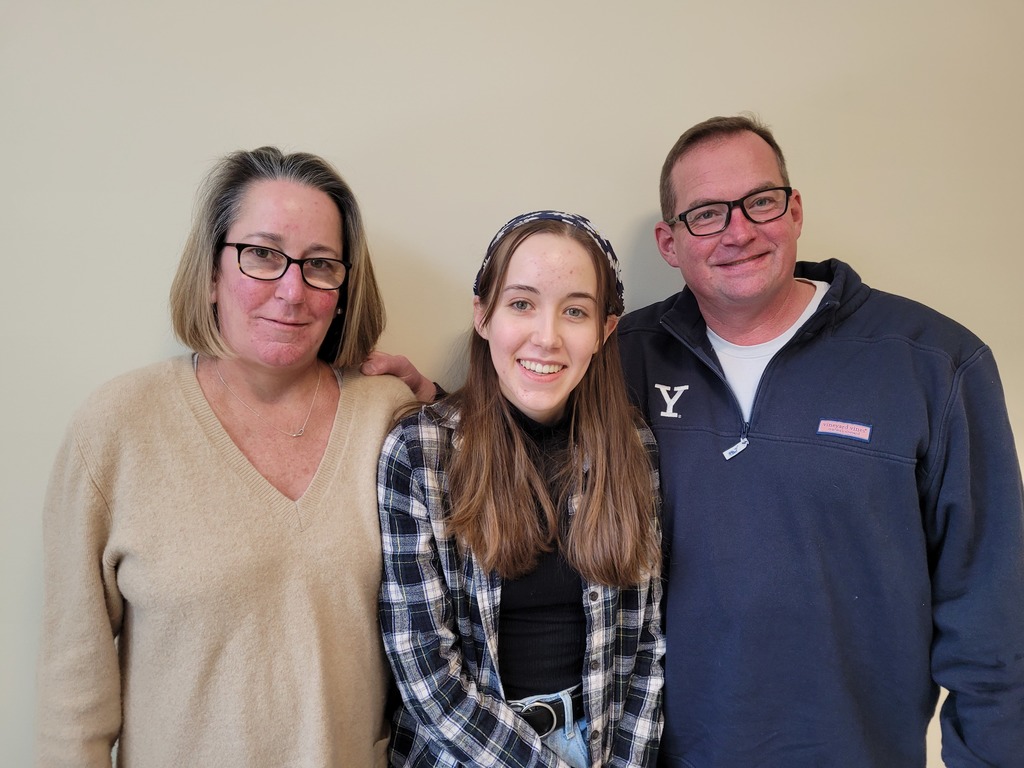 YHS Speech & Debate netted the season's first full-out win of congressional sweeps at today's "Frosty's Forensics" tournament. Maddy Corson, earned 1st in the Senate; Hope Cady, earned 2nd in her House chamber; and Sebastien Martinez, also earned 2nd in the other House chamber.

Happy Holidays!

These students have been accepted to the 2022 Maine All-State Choir and will be working with nationally known guest conductors and performing in a concert in May 2022. Adia Ameswright, Hillary Connor, Ella Doxsee, Annabel English, Maya Faulstich, Evie King, Andrew Kostin, Tyler Lucca, Nate Hagedorn, Elena Schlax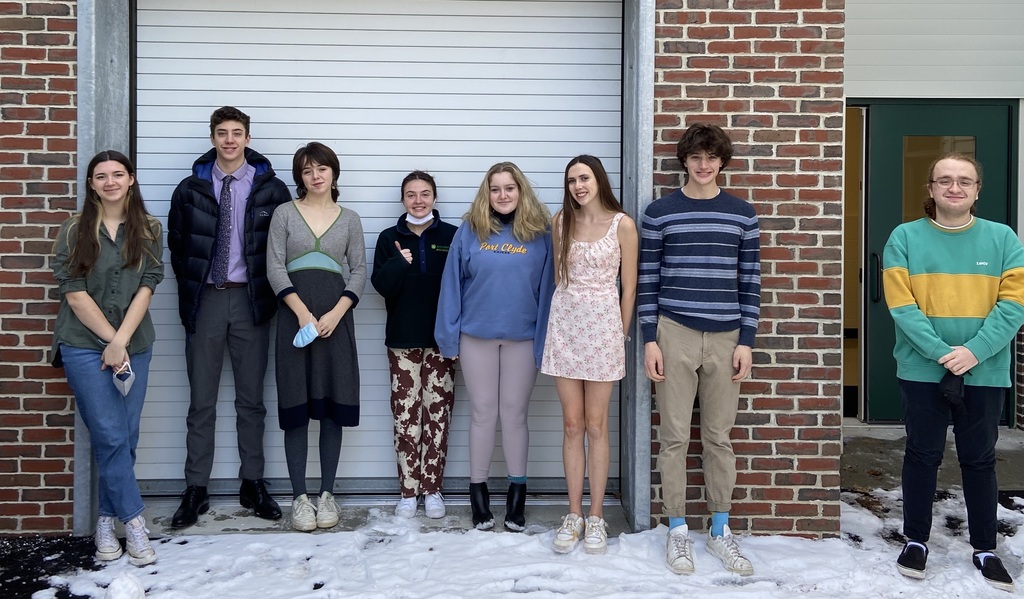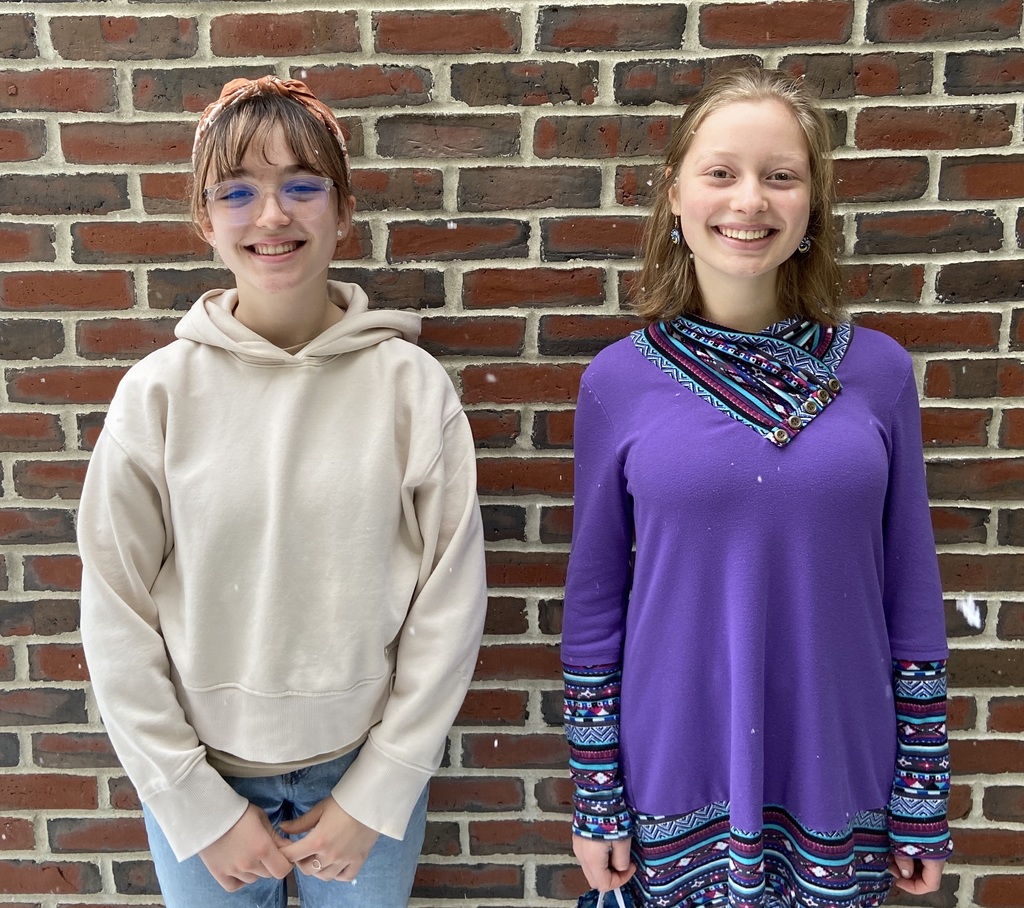 Yarmouth High School Black Student Union Club Takes Experiential Learning Trip to Boston
https://bit.ly/3pd6D53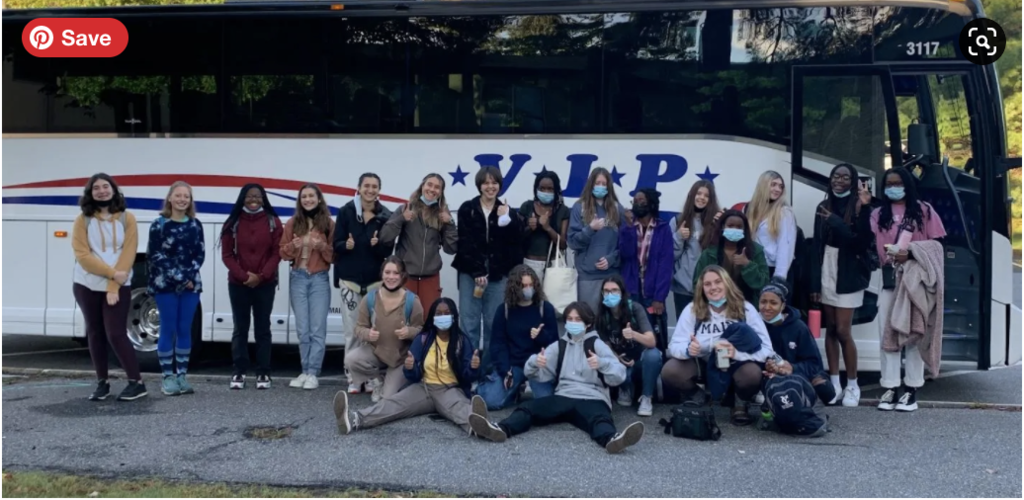 Congratulations to Steve Fulton on his acceptance to the United States Air Force Academy
https://bit.ly/3EOnEYE

Industrial Design Class - Mr. Pitman's students were challenged to create furniture using only recycled items.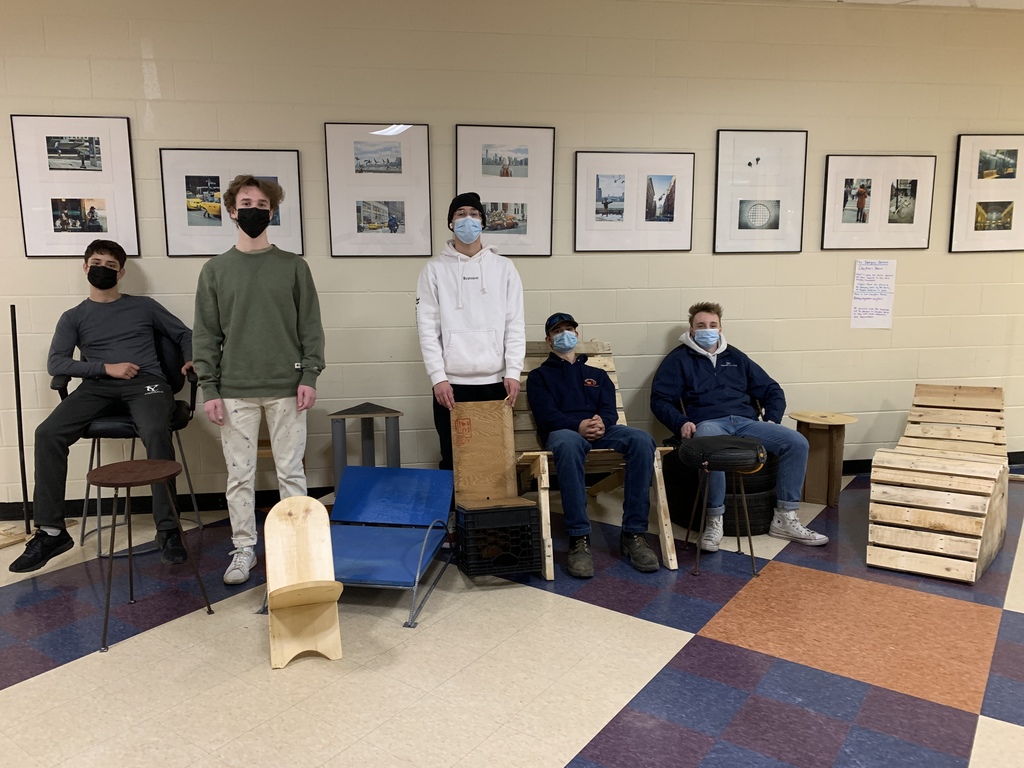 Today's Hour of Code Activities - Students tried some coding tutorials, Arduinos, working with soft circuits, and many other computer science opportunities.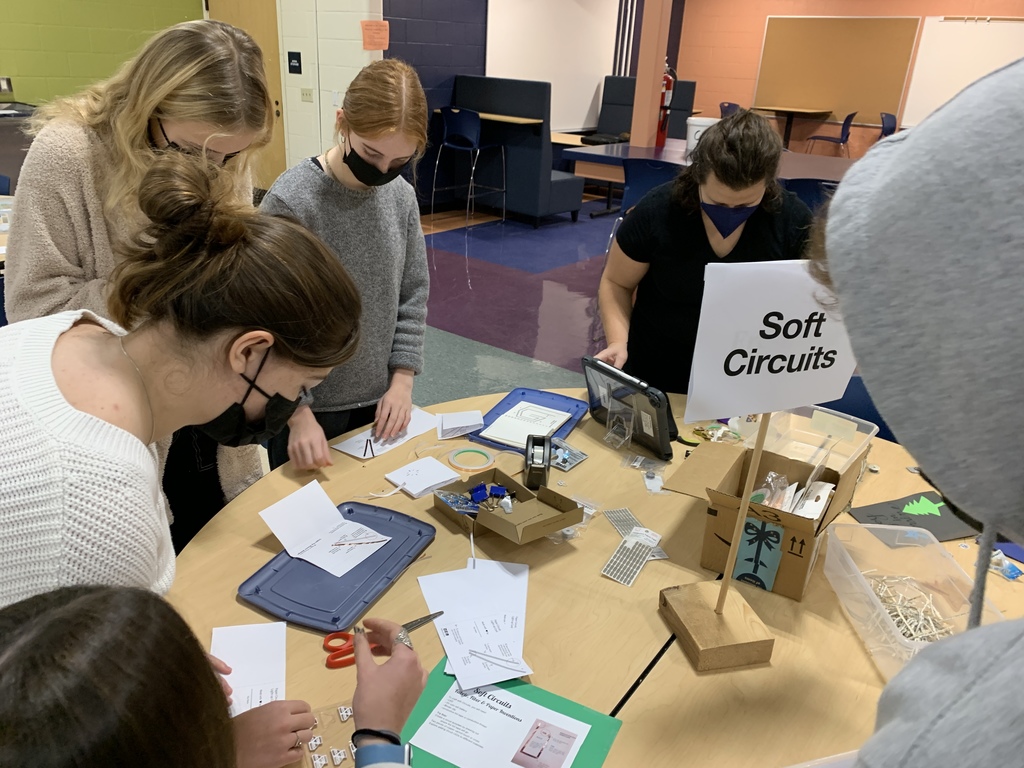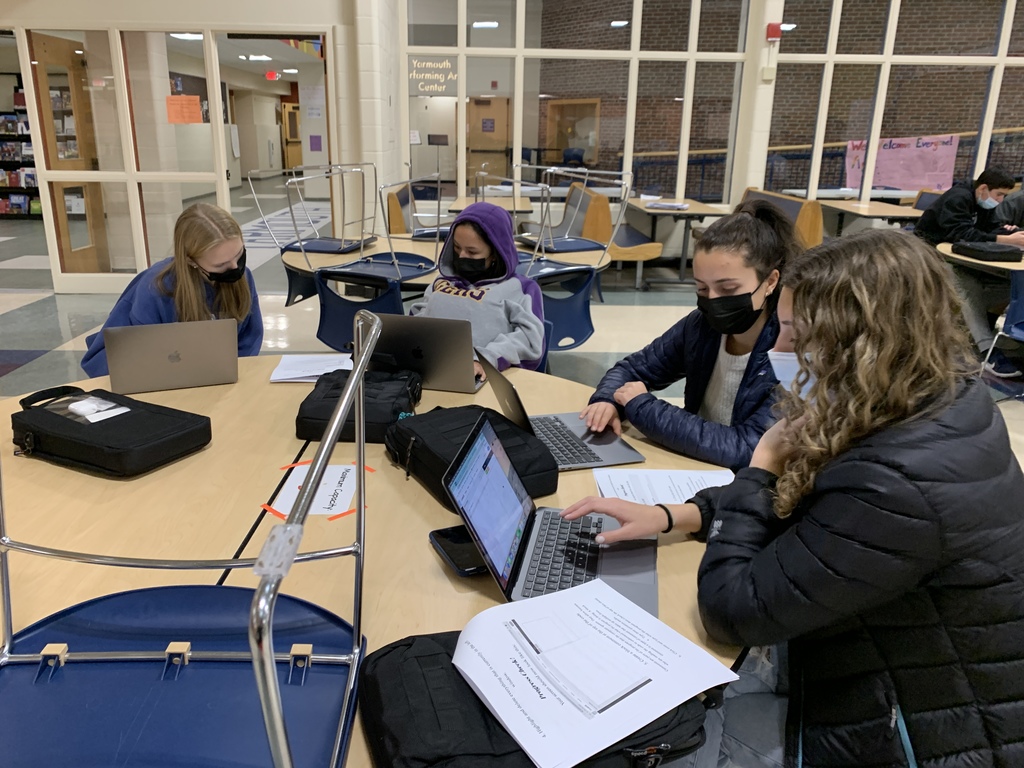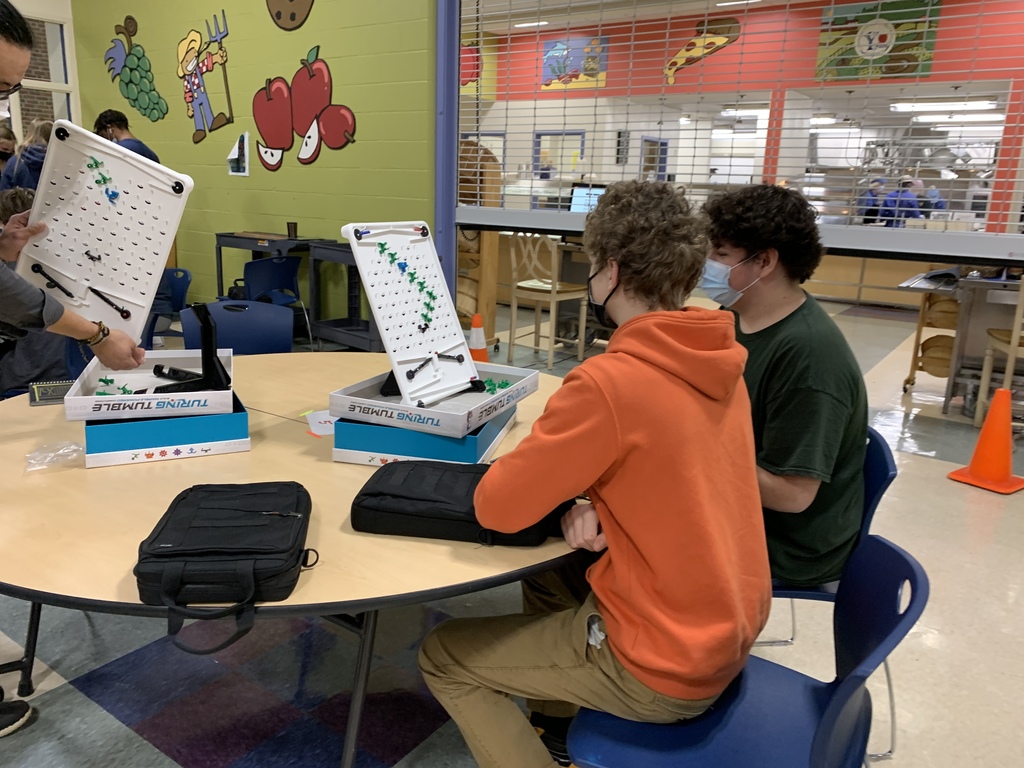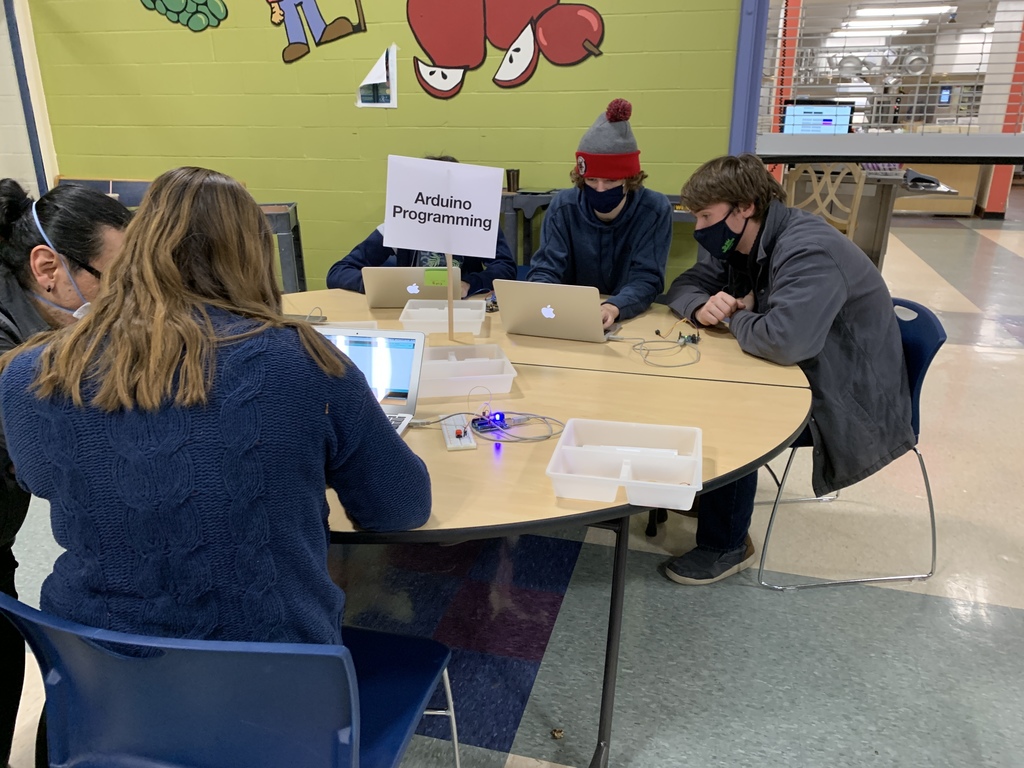 YHS Speech & Debate attended the Nutcracker Sweeps. Yarmouth tied Greely for 2nd in Congressional sweeps thanks to the performances of Joshua Leinwand, who placed second and Sebastien Martínez, who was back in the top spot in House -- his fourth gold of the year!!!

Congratulations to YHS Senior Steve Fulton who was named as one of Maine's two United Soccer Coaches All Americans and the Press Herald Fall Athlete of the Year.
https://bit.ly/3dverrT

Eight YHS students have been recognized with All-State Jazz Choir and Band honors! They include: Maya Faulstich, Maddie MacLearn, Haley Doan, Adia Ameswright, Catelyn Coolidge, Hillary Connor Evie King, and David Dealaman.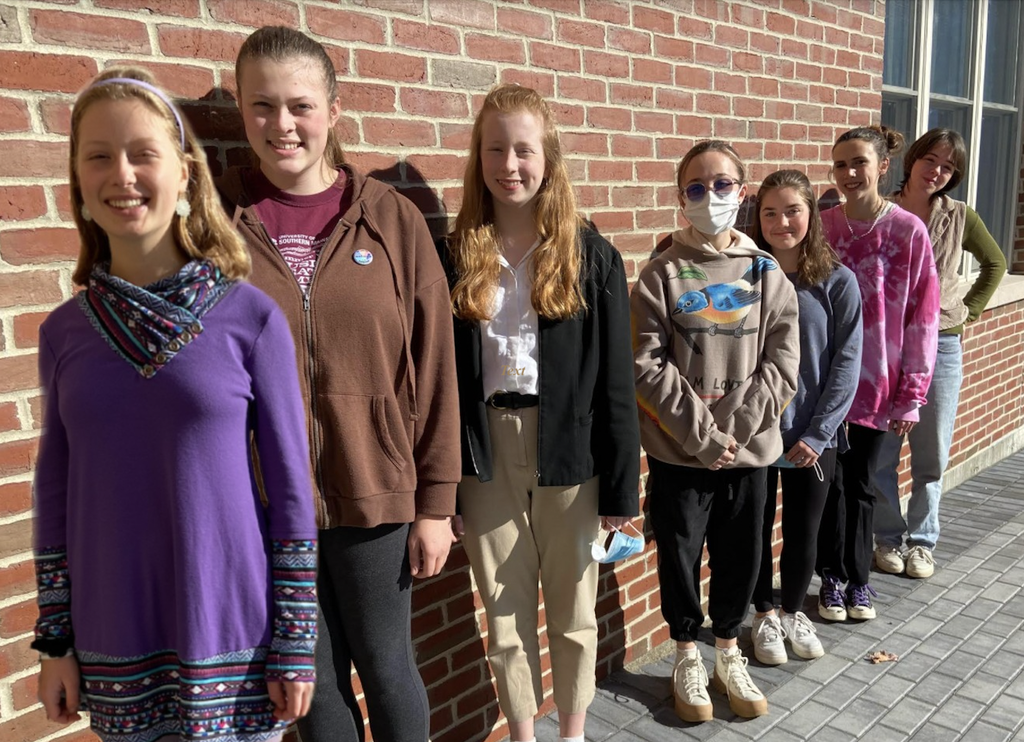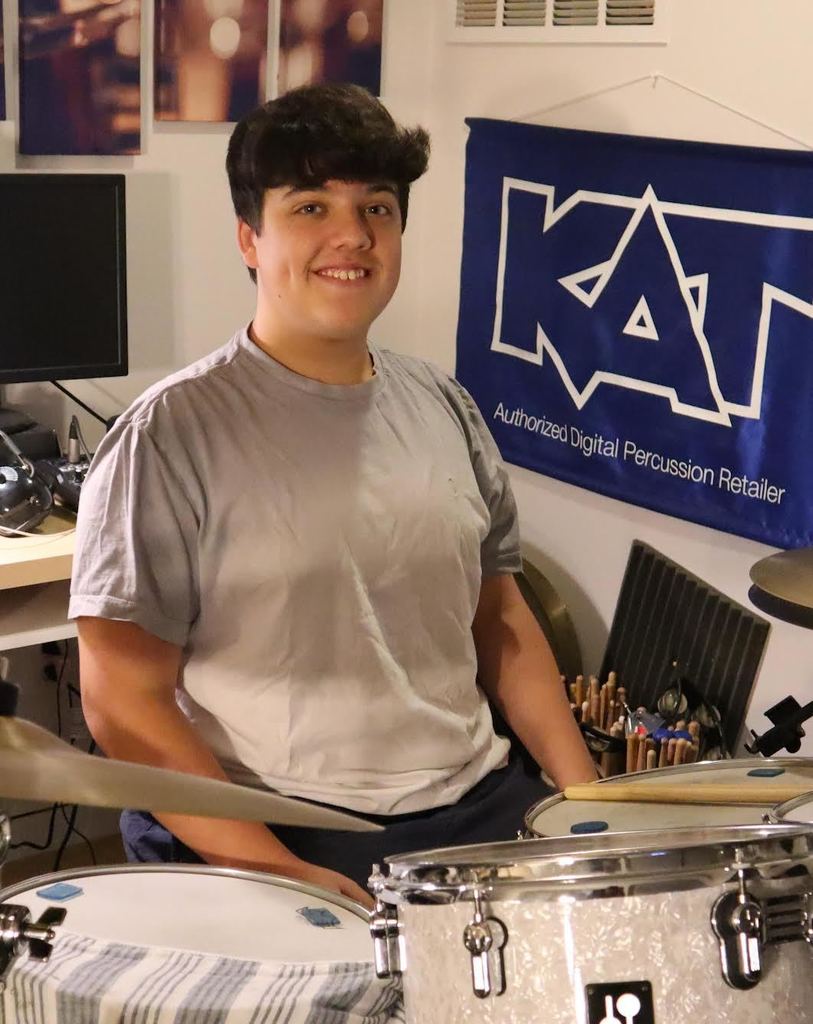 Congrats to the YHS boys' 2021 state championship soccer team. The 14th state championship for our boys' soccer program - most in Maine high school soccer history! This year's team also ranked 3rd in NE, and 22nd in the country.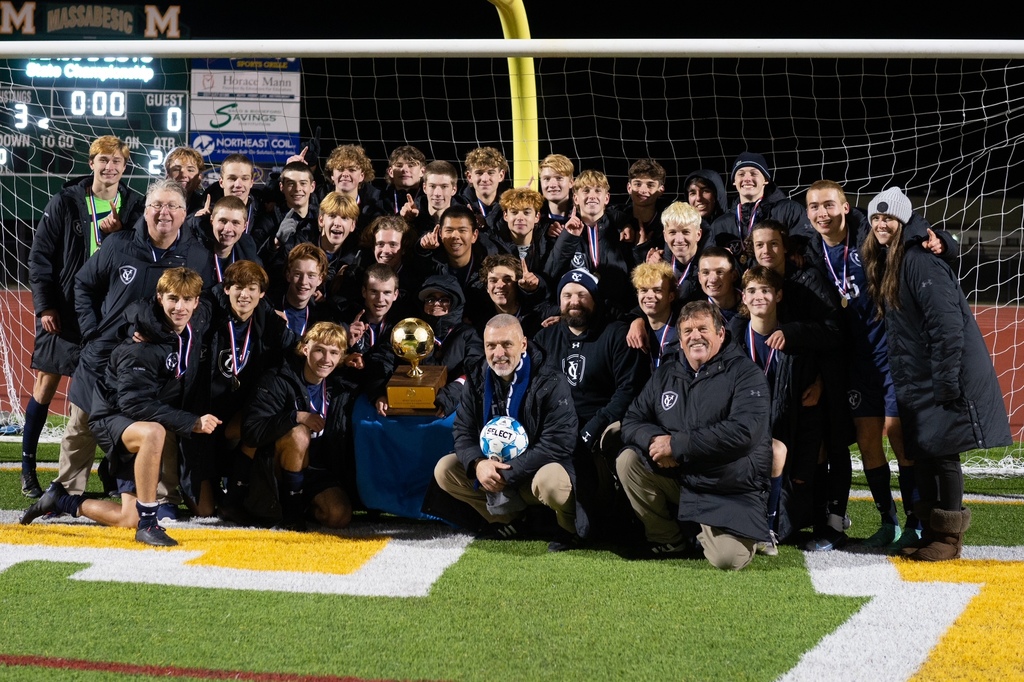 Congratulations to the cast and crew of Shrek - an outdoor event!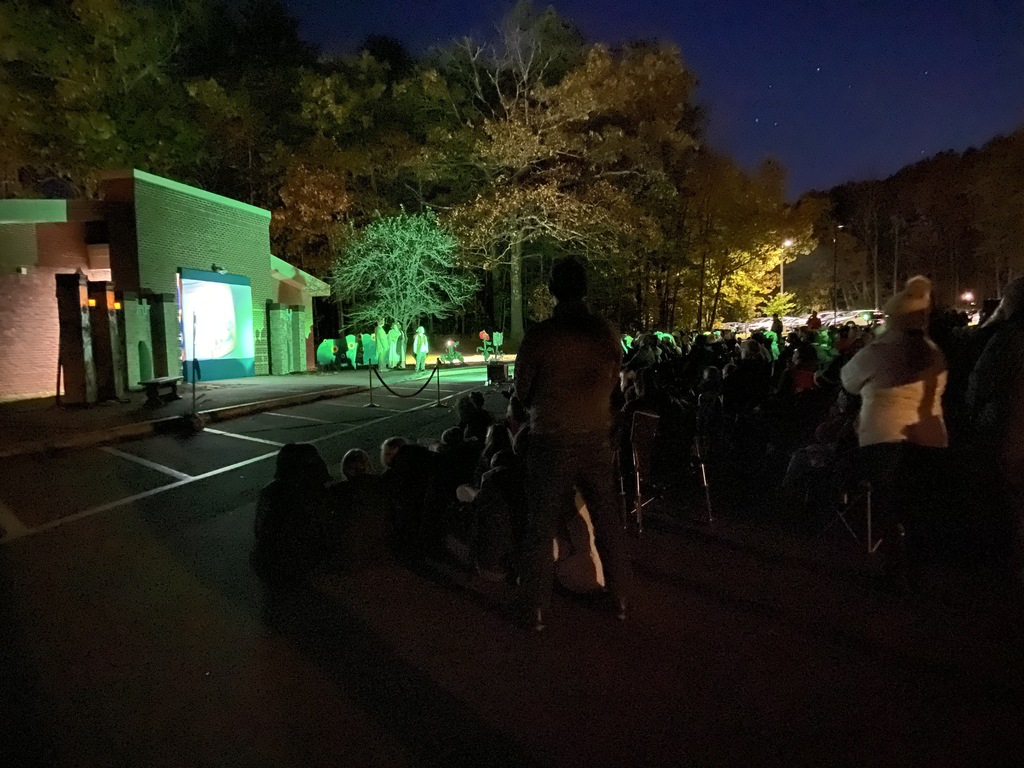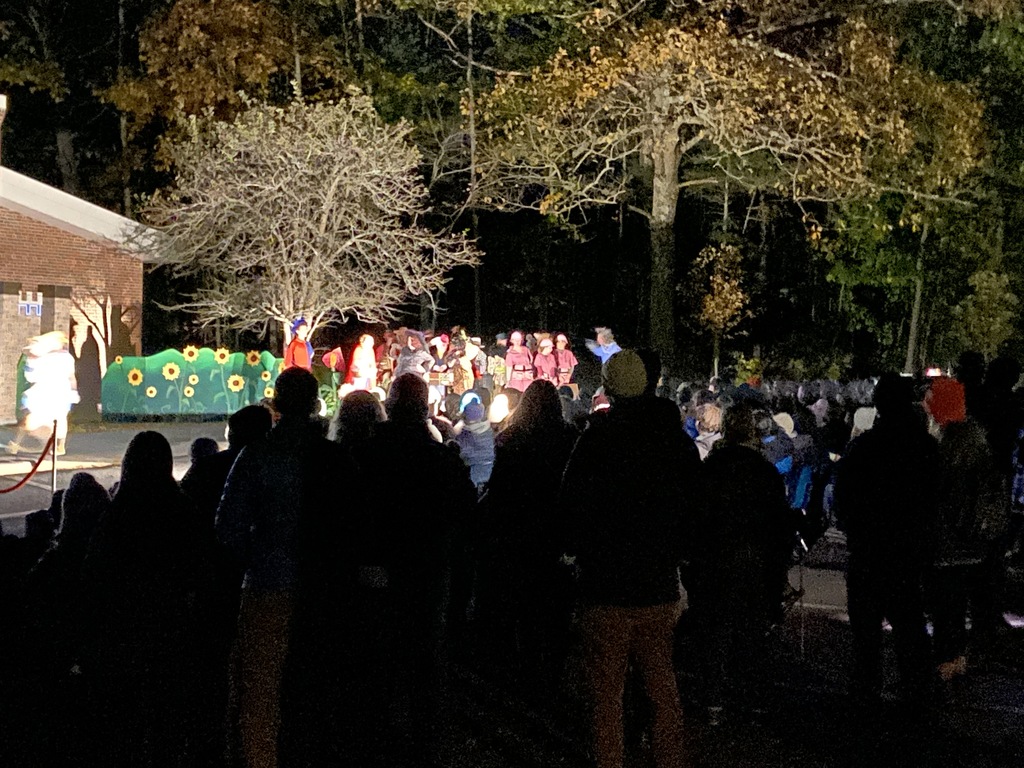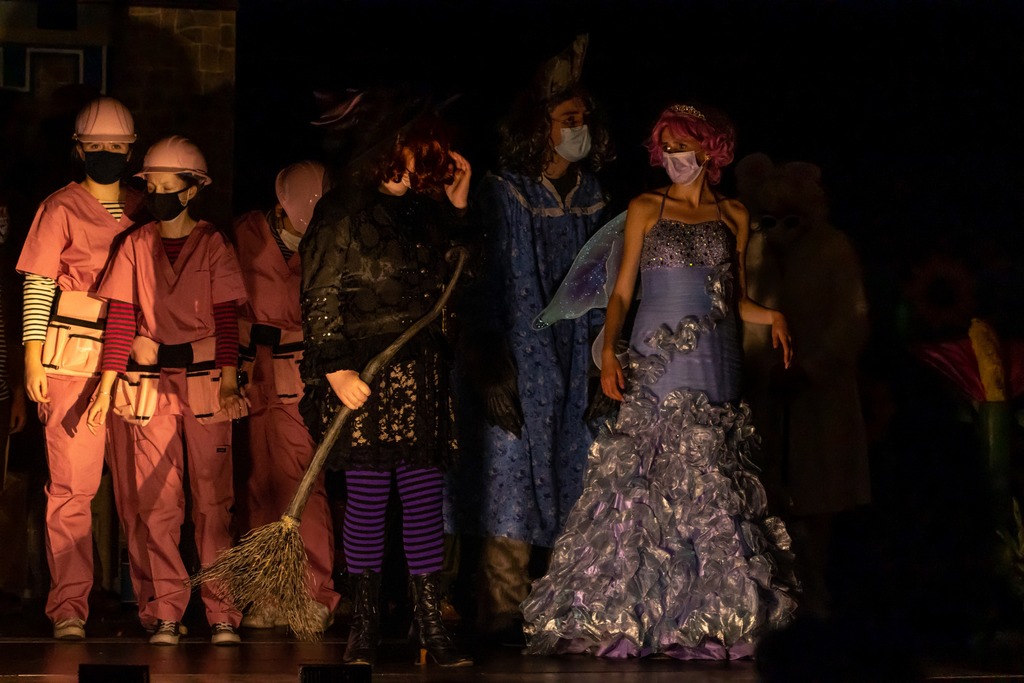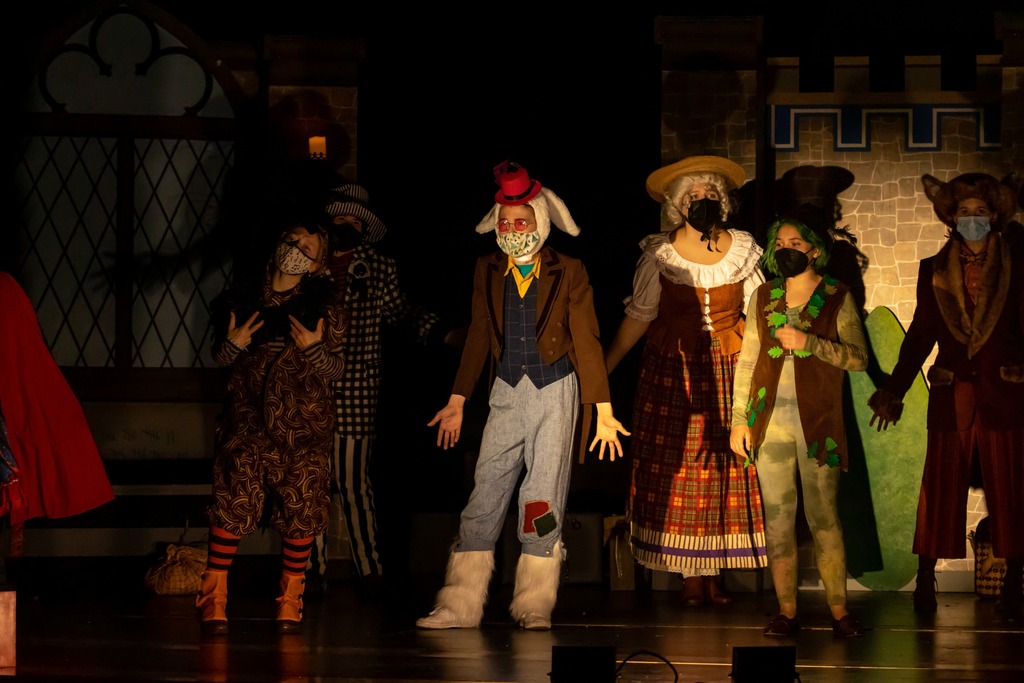 Interact Club and Art Club organized the carving of 500 pumpkins to support Camp Sunshine's pumpkin festival at LL Bean, which takes place on Saturday, October 23rd. Photos (thanks to Jen Lainey) of the event are at
https://bit.ly/3C74ZWv

Yarmouth bus schedules for Yellow, Red, and Purple lines will remain on today's altered schedule for the rest of this week. Thank you for your flexibility as we deal with a staffing shortage.

Congratulations to the Yarmouth High School Golf Team. 2021 Class B State Champions!

One of the new Health Science class offerings: Classic Maine Sports. Mr. Smith with Mariam Geguchadze and Katelyn D'Appolonia. Casting is Emeline Weagle.