EDIT MAIN
Budget Data:
Select data from the updated Superintendent's overview of the FY19 Proposed Budget is provided here:
Baseline expenditures for the FY19 budget were set at the "Level Services" priority layer. At this layer, the budget provides for maintenance of programming and services in all areas across the school district (with minor differences in student-to-staff ratios due to enrollment variances). As illustrated in Exhibit 1, the second layer of budget priorities includes those items that respond to changing needs in our schools (expanding English Language Learner population, increased Special Education demands, etc.). The final layer of budget priorities responds to Vision 2020, our five-year strategic plan, which set forth suggested approaches for improving the educational opportunities provided for our students.
Including all three layers, the total proposed budget for FY19 is $24,836,358. This represents an increase of $932,328 (3.9%) over the FY18 approved budget of $23,904,030.

Yarmouth remains a growing school district. As shown below, enrollment in the district is now at an all-time high of 1637 students – an increase of 17.6% since 2009.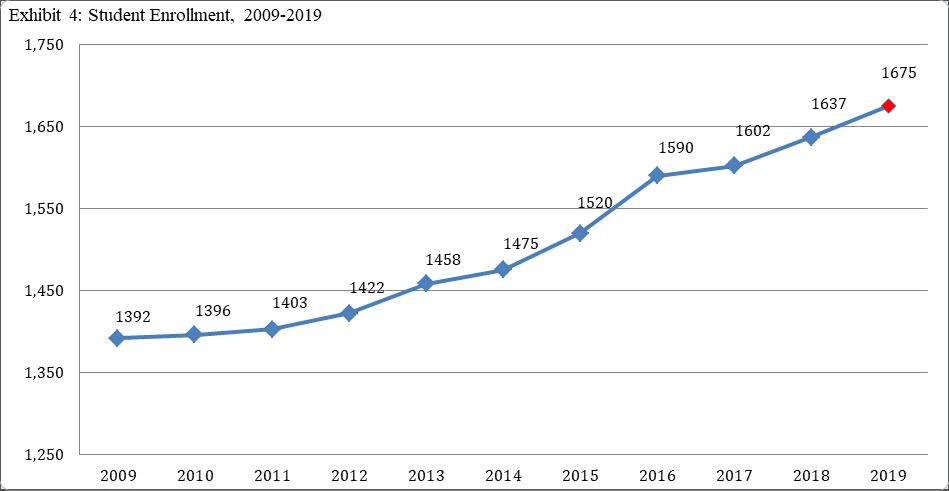 This growth presents challenges to our Level Services model, as we must increase staffing simply to maintain current offerings and student-to-staff ratios. Based on our most recent projections, we anticipate enrollment for the coming year at the levels illustrated below. These projections are in line with the predictions made through our independent analysis in 2017.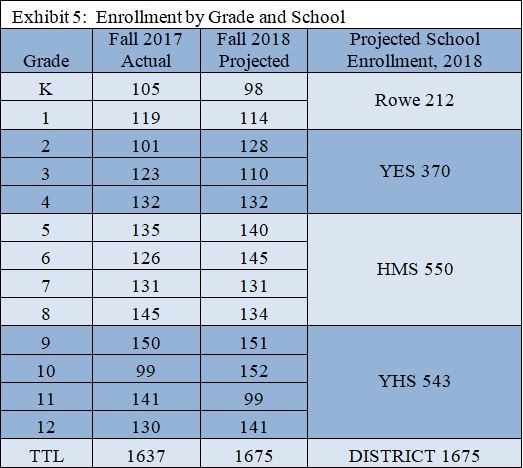 Like many communities in Greater Portland, Yarmouth is experiencing exciting growth in its immigrant population.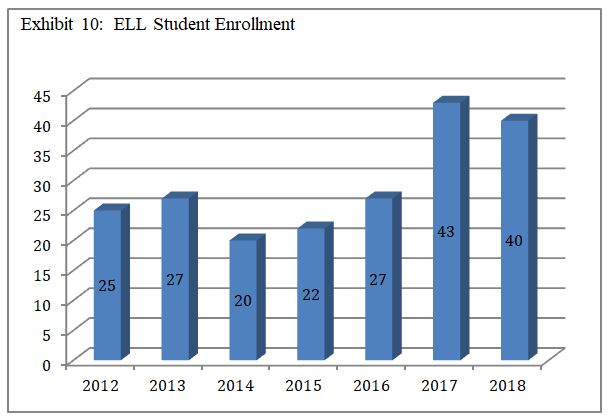 FY16 per pupil expenditures were slightly lower than those in FY10, while FY17 expenditures remain just 1.8% higher than 2010 spending.
Demonstration of Yarmouth's efficiency in school spending is found when comparing FY16 per pupil expenditures with eight other higher-performing districts throughout the counties of Cumberland and York.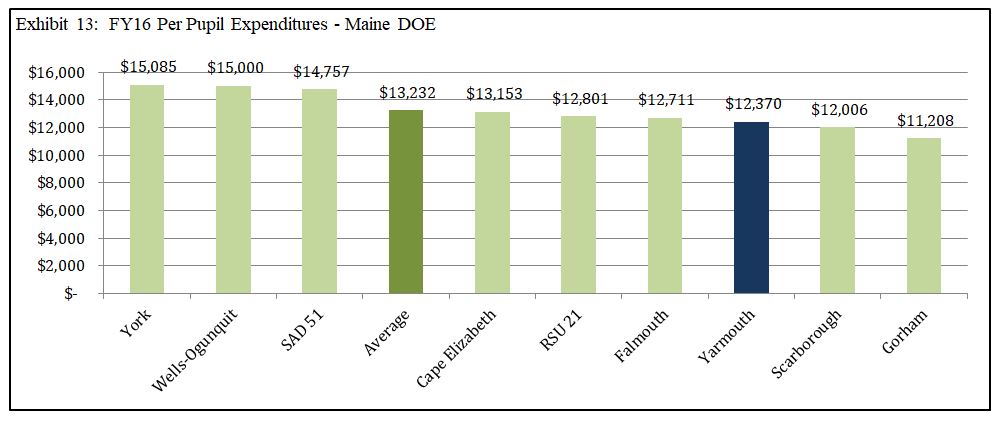 As shown in Exhibit 14, state aid for education in Yarmouth has increased significantly in the past few years. However, we are projecting a change in the state funding formula that may result in a loss of nearly $480,000 in state funding for Yarmouth Schools, despite a statewide increase in education funding of $113M.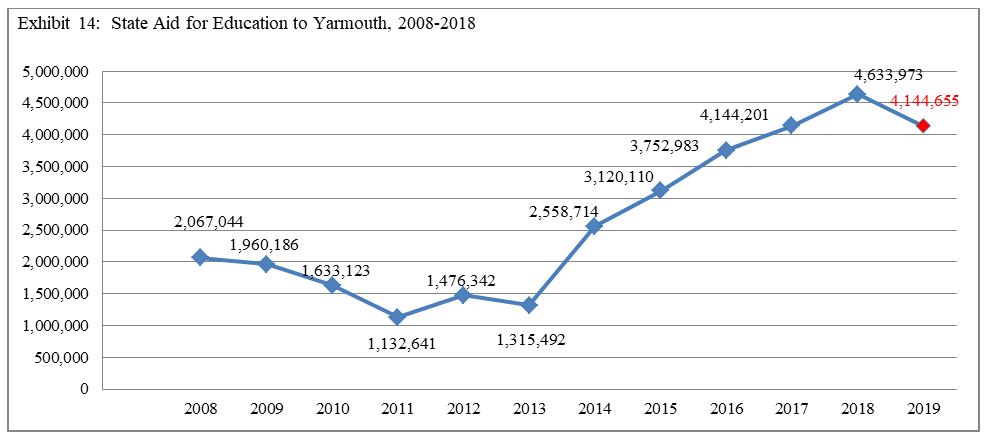 We encourage you to view the updated budget presentation and read the superintendent's overview for further insight into this proposal.